Private Party Workshops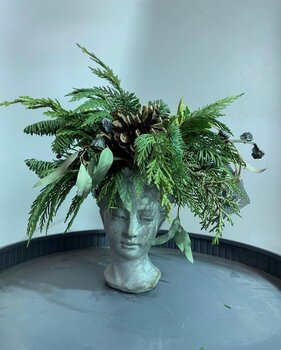 Private Party Workshops
Looking for a fun group activity to do for a work Christmas party, or for a group of friends? Look no further, we're offering 3 different activities you can pick from.
a natural star
a winter greens planter in a cement head pot
a swag
All workshops will be held on either a Wednesday or Thursday evening from 6:30-8:30PM (Please put in your order comments the day that would work best for you) and please note that there will only be one private workshop a week.
Prices will vary depending on the workshop your group chooses; all prices will be the total cost for the whole group.
Send us an email to orders@gardenretreat.ca or give us a call at (403) 255-7097 to register your group!
There will be a minimum of 8 people required for any of the private party workshops, we ask that if you don't meet our minimum participant requirements that you look into signing up for one of our other regular workshops.